Tools and Technologies
Foundation technologies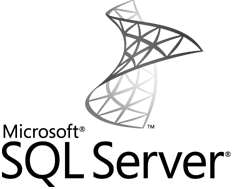 I am proficient at the whole stack of Microsoft development technologies. Starting many years ago with Visual C++ 6.0 today the main tool is Visual Studio 2010 with C# being the language of choice (although VB.NET is not foreign to me either). The latest version of .NET Framework along with ASP.NET/AJAX/Silverlight for Web and Windows Forms/WPF for desktop are used to create modern reliable applications for the customers. SQL Server 2008 with ADO.NET Entity Framework/LINQ are technologies to store and retrieve data.
Content management systems



I have experience with three different content management systems (CMS), although many others on the market are often very similar. For the last few years my top pick is free Umbraco CMS for its very developer-friendly architecture.
Business applications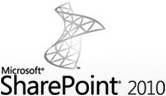 My experience with Microsoft CRM starts with version 3.0 and currently I use Dynamics CRM 2011 for my own needs. As Dynamics CRM is now positioned more as an xRM, i.e. highly customizable relationship management system, I find a lot more ways to tune it to the organisation's needs. Typical tasks I do include new entities creation, workflow management, user interface customisation and integration with external systems, like web-sites. Sharepoint is another base technology for building corporate-wide knowledge system, enterprise portals, collaboration platforms and document libraries. 

RECENT BLOG ENTRIES
30 November 2013
Bigcommerce template editing
How to change content in BigCommerce.com templates: guide for a complete newbie.
Read full story
09 October 2013
What if Fancybox does not work at all
If Fancybox library does not work, this might be due to the conflicts with other JS libraries and not the syntax error.
Read full story
14 October 2012
Fancybox with ASP.NET form on Umbraco
Using ASP.NET form on Fancybox popup to make login window
Read full story

The author of this web-site supports WWF . Please do your part in saving our planet!



Alex's expertise in developing and maintaining web applications has been invaluable to the College – J. Wittersheim, Director of Information Management and Funding, Bury College